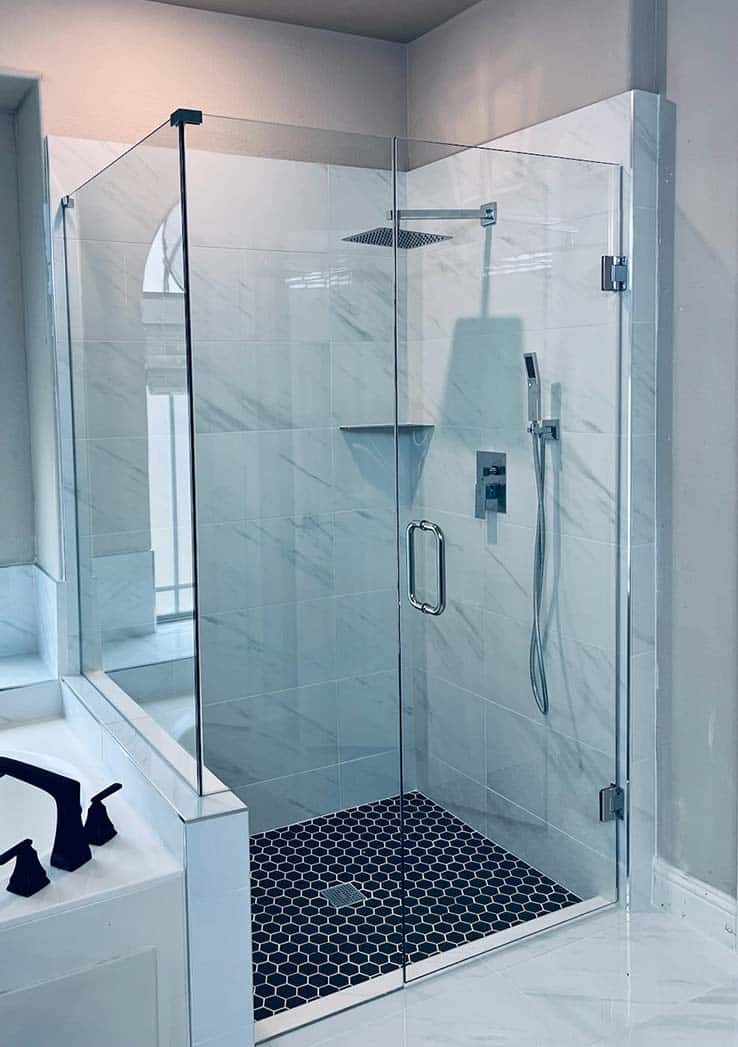 Frameless Glass Shower Installation
Frisco, TX frameless shower enclosures done right. Our professional shower glass installation team is right around the corner and ready to give you a quote for your new shower enclosure.
Are you ready to improve the beauty and increase the value of your Frisco, TX home? An all-glass frameless shower can do wonders for the appeal of your bathroom. Elite Showers & Doors is here to assist you through every stage of the glass shower installation process. Our experienced team can offer design advice based, we can answer any questions that you may have about the planning of your shower installation. 100% Customer satisfaction is always our goal.
Frisco, TX Location
6160 Warren Pkwy Suite, 100
Frisco, TX 75034
Call us: 972-452-6007
Find Us Here
Selecting Your Shower Enclosure
The process begins by choosing the best glass shower solution for your bathroom. Depending on the size and layout of the bathroom, your project could involve the replacement of a shower door, the installation of a door-less inline enclosure, or the addition of a corner shower unit. Keep in mind that the shower area's ceiling, tile, and floors should be prepared beforehand - the shower glass is the last piece of a puzzle.
About All Glass Shower Doors in Frisco
Elite Showers & Doors Frameless showers are built with 3/8" or ½" tempered architectural glass. Although clear glass is the standard, there are several glass options available to personalize the glass in your frameless shower door/enclosure including patterned glass-like Rain, Satin, Obscure, and Ultra-Clear or low-iron glass. The Ultra-clear glass is a beautiful option for light-colored or white tiled bathrooms and makes a great glass shower enclosure. Normal glass has a slight green tint to it, but Ultra-Clear glass has a lower iron content which makes the glass appear optically clear making white tile still looks white. The availability of pattern glass options varies, so please check with your sales representative if you are interested in a pattern or obscure glass to see what is currently available for your beautiful glass shower wall. (options and configurations)