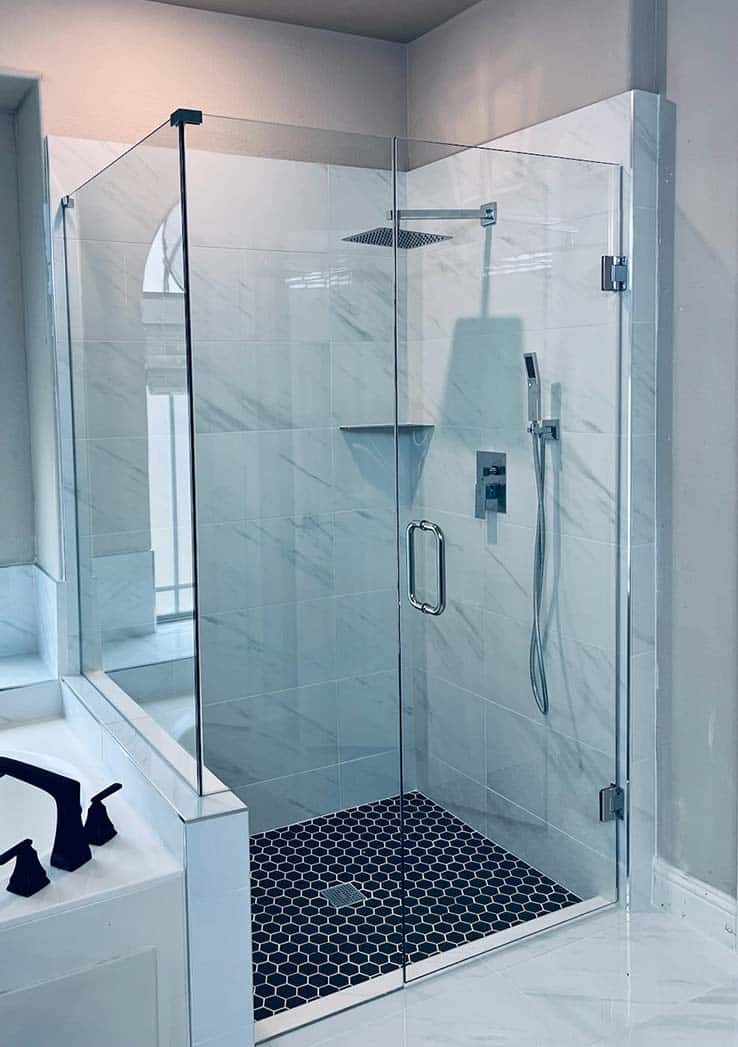 Clean, Sleek, Luxurious & Frameless Glass Shower Doors
Elite Showers Frameless Showers & Doors
Frameless shower enclosures are designed with 3/8" or 1/2" tempered glass and minimal hardware. The thick architectural glass adds stability to the shower structure which eliminates the use of cheap metal framing.
The leader in all-glass Shower Doors.
With Elite Showers Frameless Showers & Doors in Dallas, you'll enjoy exceptional service, attention to detail, and fair pricing.